To Our Valued Clients: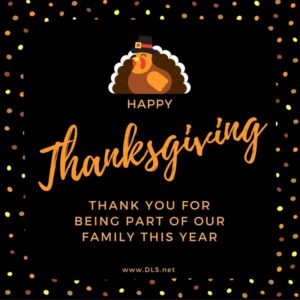 The Thanksgiving Holiday is a good time to reflect with friends and family about the things that matter most. As a part of our family, you are important to us. Thank you for continuing to choose DLS and letting us be a part of your success.
All of us here extend our warmest wishes to you and your families for a wonderful Thanksgiving Holiday.
Sincerely,
Sam Rozenfeld, CEO
DLS Internet Services