Scalable Platform for Versatile Workloads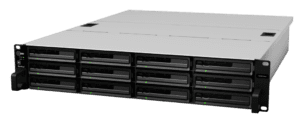 Do you need to keep your data private and have a legitimate concern about its sovereignty in the cloud? Consider hosting your private dedicated Synology network access server with us.
DLS's dedicated hosted storage solution leverages Synology's DiskStation Manager (DSM) operating platform to deliver a comprehensive suite of applications and cloud storage services. Synology Network Access Servers are designed to help you manage your data, documents, multimedia and other important digital assets. DSM goes far beyond simple storage solutions, offering a line of applications that can benefit most businesses.