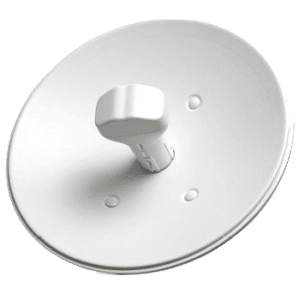 June 3, 2015
DLS Internet Services has entered into an agreement with E-Vergent, LLC to transfer interest in our residential wireless Internet services. This decision helps ensure our customers stay with a company committed to growing, upgrading and improving wireless network infrastructure while allowing DLS to focus on business services such as fiber-optic Ethernet, VoIP communications, managed hosting, co-location and network consulting.
E-Vergent shares our deep commitment to customer support through exceptional service and demonstrates a clear plan for growth by investing in the latest wireless technology, managing more than 100 towers all to ensure reliable and affordable Internet service with solid business plans for growth in the wireless Internet access space.
This agreement covers only our fixed wireless broadband Internet services. These services will be migrated to E-Vergent over the next few weeks.
Account Transition
Effective June 2, your account has transitioned to E-Vergent. Your level of service and account fees will not change. E-Vergent will honor the service agreements maintained by DLS indefinitely. However, you will have the flexibility to switch to any of the E-Vergent plans with faster speeds that may become available.
Billing
Invoicing of your account will be managed through E-Vergent business offices. You do not need to take any action at this time. E-Vergent will contact you directly with instructions on how to access your new account information with their company.
If you have services other than fixed wireless broadband Internet access with DLS, you will continue to be billed by DLS for those services.
Your Service
Your level of service and account fees will not change. E-Vergent will honor DLS service plans for as long as you choose to keep service.
Technical Support
For technical support after June 2 please contact E-Vergent tech support at 888-782-1454, via email at support@e-vergent.com or online at https://www.e-vergent.com/contact-us/
E-vergent.com, LLC.
8332 Corporate Drive, Racine, WI 53406
Telephone 888-782-1454
Email Accounts
DLS will continue to provide email services at no charge. You may still log in to your account as you normally do.
In everything we do, our customers are a significant consideration. We are pleased that E-Vergent shares this ideal and is focused on a commitment to service and reliability.
Please expect additional communication from E-Vergent and, as always, feel free to contact us with questions. We will work closely with E-Vergent to ensure a smooth transition of your wireless service.