Overview
Web Conferencing Made Easy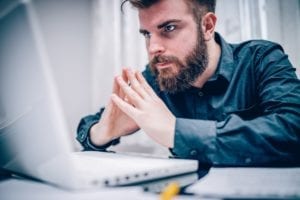 DLS Meeting Room web conferencing service delivers rich online meeting experience. Simple and easy-to-use controls allow you to schedule, invite, and join meetings. Built on latest WebRTC technology: service works directly from your Google Chrome browser available on Windows, MacOS, ChromeOS, Linux and OpenBSD platforms. Supported mobile platforms include iOS and Android allowing for seamless connection from most smart mobile devices. Full integration with the DLS Hosted PBX provides phone bridge functionality for the web conference and offers access to the PBX contact lists for quick scheduling.
Features
Whiteboard

Utilize the whiteboard to conceptualize your ideas with the members of your meeting. Draw by hand or employ predefined shapes to put your concepts into a visual document. This PDF document can be later downloaded for your records.

Share Screen

Share your screen or application window with your meeting audience. Meeting participants can follow a pointer on your screen in partial or full screen mode with phenomenal quality.

Present Effectively

Upload presentation and demonstrate confidently with clear visuals and intense content. All members see slide changes as they happen, and all participants can highlight the content of the slides in real time.

Exchange Documents

Send or display documents to all meeting participants for presentation and collaborative dialogue. Documents can be purged from your virtual meeting once it is over.

Chat

Exchange group or private real-time text messages with your meeting participants without interrupting live presentation.

Maintain Meeting Agenda

Communicate your agenda ahead of your meeting. Keeping all participants on the same page, will make your meeting short and effective.

Interact

Keep your web meeting Interactive and collaborate face to face with clear audio and video.

Schedule

Schedule your web meeting directly from DLS Hosted PBX. Assign a dial-in phone number to your conference, invite members of your team and guests.

Call-In

Even with limited low speed access to the Internet and a basic phone you can call to join a web conference with or without your computer by using your landline or cellular phone. Rest assured: your conference is completely integrated with the DLS Hosted PBX which means – the entire conference can be recorded and transcribed.
Pricing
DLS Meeting Room is currrently included with the optional DLS Hosted PBX conferencing module and DLS Virtual PBX service. We are also working on a standalone DLS Meeting Room option.