NETWORK SOLUTIONS AND SERVICES

OUR WAY
PHILOSOPHY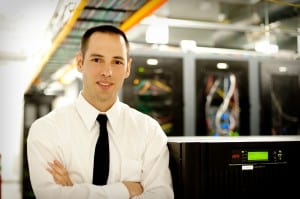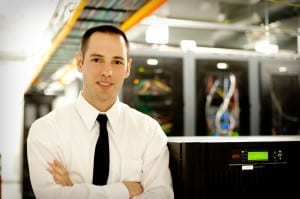 Before engaging a consultant you need to understand and be comfortable with their philosophy and approach. At DLS, our goal is to become your trusted technology and business partner. Throughout your relationship with us, we contribute measurable value and help you make the most of your technology investment.Many technology consultants also act as vendors to their clients. They both recommend and sell hardware and software. At DLS we believe that ethical technology consulting should be free of any conflicts of interests. We believe that it is wrong for a vendor/consultant to become the "trusted adviser" to an organization, and then use that trust to sell a whole slew of goods and services that have been designed to generate profits. We stand to protect our customers interests by offering unbiased approach to technology solution and firmly believe that a consultant who is vendor- and manufacturer-neutral is likely to play a more integral role in achieving your long-term goals.
PROCESS
Discovery

Business Process Audit
Documentation of existing systems and processes
Identification of Pain Points

Strategy

Customer Requirements Research and Vision Initiative
Development of Value Proposition
Solution Modeling and Network Analysis
Compliance Analysis

Planning

Requirements Planning
Network Design and Engineering
Hardware, Software and Systems Planning
Development and Maintenance of Project Schedule and Budget

Implementation

Project Management and Administration
Development and Bid Administration
Procurement
Lab Modeling
Scheduling and Deployment
Demonstration and Acceptance Testing
EXPERTISE
EXPERTISE
DLS Network Solutions and Services Team (NSS) is an organization charged with providing I.T. consulting services to our customer base. Focused on premium customers, NSS provides complex design, implementation, performance and optimization services to our client's networks. Our engineers are accustomed to operating in a fast paced, high impact environment where they directly contribute to the success of our customers by deploying and utilizing the latest networking technologies.NSS Engineers possess hands-on experience with a variety of real world customer networks and are continuously challenged to expand their knowledge and ability to apply it to our customer's I.T. infrastructure.Much of DLS's NSS Consulting Expertise is built on 15 years of operating a regional Internet Service Provider network built to deliver business and residential access services. Since 1995 the company has been expanding the ever changing footprint of its production network to deliver services over T-1, T-3, aDSL, Fixed Wireless, Giga-MAN and Opt-E-MAN mediums. DLS operates two regional Data Centers in the Chicago Metropolitan area. For over 10 years DLS co-location network provides customers with reliability and performance needed to keep their infrastructure connected using technologies from Cisco Systems and HP. Our network presently employs routing protocols, VPNs, Intrusion Detection and Prevention Systems, UCE and virus filtering systems, highly available email and database servers built on SAN and Virtualization technologies. DLS has over ten years of experience in design and operations of public and private fixed wireless networks. Its largest network covers part of Northwestern Chicago Land along Fox River Valley utilizing RF equipment collocated on 26 towers – all professionally deployed by the DLS Installations Team. Our installation and engineering teams possess extensive experience in point-to-point and point-to-multipoint RF broadband field using both licensed and license free equipment. From basic wireless engineering to frequency mitigation to spectrum analysis or campus wireless network design – you can count on sound business solutions backed by our experience in RF/Network engineering.
Network Engineering
Network Engineering
As the business world continues to rely on ever changing information technology, the need for networking and connectivity has become critically important. Business decisions and operations are impacted by the networking infrastructure, policies and performance. A network engineer is a professional who designs, implements and manages physical and logical network infrastructures. DLS network engineers have an in-depth insight of business-critical components in information systems that include the analysis, design, client and server deployment, integration of operating systems, applications, equipment, protocols, scripting, and preventative security measures of networking infrastructure. Our network engineers are a team of highly experienced Cisco Certified professionals that plan and develop optimal, secure and effective networks, aligning theory with industry standards and guidelines while leveraging non-technical assets such as teamwork, troubleshooting, documentation and interpersonal communication skills that are paramount to a successful network engineer. The sound foundation of networking expertise, along with an understanding of business practices and informational infrastructures needed by today's connected businesses puts our network engineers to be a vital part of our customer's information infrastructure and helps them assist principal decision makers in shaping their businesses and organizations. DLS Network Engineers have expertise in:
Analyze, visualize, explore and communicate technical needs, requirements, and state of the network infrastructure design with a diagram and documentation that includes identified hardware components, connections to outside world, identified physical layer connectivity (media), addressing, using visualization and diagramming tools.
Establish governing principles for network design and deployment.
Generate, establish and document a policy or implementation plan such as a disaster recovery plan, a business continuity plan, incident response policy, acceptable usage document, network security policy, troubleshooting procedures and customer service policy, emphasizing the impact this information would have on the informational infrastructure of a business or organization.
Design a comprehensive plan to implement, communicate and champion a unified technology change or rollout within an information infrastructure that satisfies the business and strategic planning activities of a business or organization.
Design, construct, implement and document a script or a program to automate an administrative process or other task, such as installation, administration, management mapping resources, logon scripts, patch management, and updates showing how the efficiency improves business processes.
Build, configure and document a physical network infrastructure configuration such as server, client, router, switch, IDS, UPS, RAID, NAS, SAN or system hardening.
Create, configure and document a logical infrastructure of a directory service and design, administration and configuration, such as directory services, group policy, mail server, DNS, DHCP, WINS, web server, proxy server and file services
Network Security
Network Security
DLS Network Security Professionals utilize a variety of tools and practices that can protect your business internally and externally without hindering your business processes or communication. Our training and expertise focus on the areas of Accountability, Assurance, Availability, Confidentiality, Denial of Service, Due Care and Data Integrity. Our panel of information security specialists has been chosen by DLS for their certifications and knowledge of specific technologies such as identity management and access control, network security, platform and application security, information security threats, compliance, security management and careers. NSS Security Engineers rely on firsthand experience in dealing with Internet worms and networking protocols as well as mitigation of distributed denial of service (DDoS) attacks and Internet vulnerabilities. DLS Network Solutions can provide access to of security professionals who have qualified for CISSP certification. CISSP certification recognizes mastery of a global standard for network security. American National Standards Institute has granted the CISSP certification formal accreditation in the field of information security under ISO/IEC 17024. This represents the first example where an information technology credential has earned ANSI approval. CISSP is formally approved by the United States DoD in both their IAT and Managerial categories. CISSP has also been approved as a standard for the U.S. NSA's Information Systems Security Engineering Professional initiative to secure the National Information Infrastructure (NII). NSS Security Assessment process follows U.S. Department of Commerce Risk Management Guidelines for Information Technology Systems published by the National Institute of Standards and Technology (NIST).
Server Administration
Administration
NSS Certified Server Administrators offer extensive expertise in managing dynamic, complex and diverse B/OSS systems where quality of support and experience are critical. NSS team leverages years of experience providing highest levels of availability, scalability and performance for servers and workstations operating in mission critical Service Provider environment. By properly identifying appropriate technologies, matching them with client's business goals, NSS delivers effective server management solutions.  DLS's Network Solutions and Services server and systems team experience focuses on:
Turnkey technology implementations
System Architecture Planning and Provisioning
Virtualization
Clustering
Hardware and SAN provisioning
Red Hat Linux Server management and administration
Microsoft Windows Server management and administration
Active Directory migrations
Microsoft Exchange Server management and administration
B/OSS application deployment
Unified communications implementations
Network infrastructure remediation
Internet Technologies
Internet Technologies
NSS's MCDST (Microsoft Certified Desktop Support Technician), MCPs (Microsoft Certified Professionals), CompTia A+, Network+ and Security+ certified desktop support technicians leverage experience in complex computing environments of small, medium-sized, and large organizations by continuously fine-tuning their troubleshooting skills. Desktop support is not just about troubleshooting and setting up workstations for new employees. IT experts have to stay alert and watch out for problematic network areas. Expert IT consultants at DLS are experienced in:
Fast and effective troubleshooting of computer problems
New computer set up and configuration
Proactive and reactive maintenance of business computer networks 24 hours a day
Providing technical support assistance to the end users both on-site and by phone
Conducting installation of business software applications on-site or over remote desktop clients
Performing hardware upgrades or hardware service assistance
Maintenance and support of the end user desktop and laptop hardware and software, installation of AntiVirus, AntiSpyware and other Malware updates, download and installation of applicable critical operating system fixes and Windows security patches released by Microsoft
Mitigating effects of virus attack and virus cleanup
Evaluating client's needs and requirements and assisting with the hardware purchases
A business can become paralyzed without proper communication. When there are issues to be taken care of, DLS's professional technicians make sure that they communicate everything to clients as clearly as possible, avoiding computer jargon and overly technical descriptions. DLS's experts have the latest secure remote access tools to ensure that their clients are protected.
Wireless Technologies
Wireless Technologies
Fixed wireless network access involves the use of inexpensive spread spectrum microwave transceivers know as Wireless LAN devices designed for bridging networks together. RF engineering principles applied to these simple Wireless LAN devices allow customers connect networks located as far as 25-30 miles away from each other or have a chance to connect to broadband Internet access from an ISP. DLS Internet Services debuted in 1995 as an Internet Service Provider based in the Lake in the Hills, Illinois offering business and residential access to the Internet and variety of services including email and web hosting. In the mid-90s DLS was rapidly expanding its service provider network by adding two operational data center facilities in Chicago Metropolitan area and establishing network presence in Milwaukee. By 2001 DLS had designed and began building its regional wireless broadband network. In March of 2004 the company was ranked among top 5 best ISPs in the U.S. by 
DSLreports.com
and nominated a BBR Gold Award winner for pioneering fast and reliable wireless broadband Internet Access in Northwestern Chicago Land. DLS Network Solutions and Services can provide expert consulting services to help customers in the design, procurement, or management of satellite and fixed wireless communications networks. Whether you are a an end-user confused about technology choices or an I.T. Consultant, DLS Network Solutions has the knowledge and experience to help you make your decisions.
Application Packaging and Virtualization
Application Packaging and Virtualization
Server virtualization is a growing reality in data centers. For years now, DLS has relied on virtualization, server consolidation and Disaster Recovery solutions based on virtualization techniques. DLS Network Engineers have a robust working knowledge of VMware, Xen and Hyper-V technologies. The company has the customer knowledge, domain expertise and a solid track record of delivering enterprise Infrastructure. Understanding of Virtualization technology concepts in relation to traditional computing environments, ability to properly size, scope and choose virtualization platform and hardware for virtualization projects, understanding tools and technologies coupled with real work experience since 2000 make DLS Network Solutions a good partner in your next virtualization or server consolidation project. We put virtualization technology to work for our clients by leveraging our experience in architecting and implementing advanced data center solutions using virtual infrastructure.
VoIP Strategy and Execution
VoIP Strategy and Execution
Since 2004 DLS management team had identified Voice-over-IP as a strategic direction of business development and established a team tasked with developing the new effective, competitive and feature rich hosted telephony solution for SMB/E market. DLS Hosted PBX Service was launched in 2005 in 48 continuous United States. Today, DLS Hosted PBX service has maturity level that will appeal to businesses – technology and otherwise – that want a phone system and not a collection of API with some sample applications. DLS Hosted PBX handsets can be found on every continent, even in remote oil production facilities in the middle of Atlantic Ocean. As VoIP teams seek to increase organizational efficiencies and enable advanced communications applications, they need to evaluate the underlying architecture of the unified messaging solution they implement with their new IP PBXs. The architecture used by some unified messaging systems limits future IP telephony applications and drives high costs. DLS Network Solutions can help you learn more about evaluating the underlying architecture to future-proof your VoIP investments. Our VoIP engineers can help unlock the vast potential of a truly integrated voice and data network. DLS has substantial expertise in developing VoIP strategies. We have invested in these technologies and business models to deliver solutions that provide quick business benefits to our clients. DLS has invested in:
Baseline VoIP assessment framework using Cloud Path network assessment
Application of best practices from selected industry leading sources
ROI models for VoIP implementation to guide the strategy
Proven implementation methodology
Knowledge transfer plan
VoIP strategy workshop to facilitate a consensus
Business Continuity
Business Continuity
DLS Network Solutions is strategically equipped with the disciplines necessary to provide our clients comprehensive services from first response to full recovery. Many businesses find it extremely difficult to manage a cataclysmic event while still maintaining vital day-to-day I.T. functions. Our team operates as an extension of your I.T. staff, providing support and best practices. While fully redundant computing architectures may be justifiable for some critical systems, they are not practical for the majority of information systems:
Redundant, multi-site infrastructures exponentially increase the complexity of maintenance and systems continuity management, taxing IT resources and managerial staff.
These redundant systems can be prohibitively expensive, siphoning financial resources that could be better employed for core business continuity activities.
Mastering, developing, and maintaining the detailed processes and documentation required for an effective Disaster Recovery plan – and the regulations that may govern those requirements – is a daunting challenge for most business, and can distract staff from higher-value core business activities.
DLS Disaster Recovery experts work with our clients to maximize their recovery. Our team provides a large range of services necessary to cover the requirements of a successful outcome. Among those are:
Methodologies supporting implementation of technology capabilities in your data center, in our data centers, virtualized or in "the cloud", or across a combination of these — whatever is most appropriate for your needs.
Subscription to a Business Continuity workspace, provisioned very rapidly in the event that you cannot access your primary work location.
Innovative virtual computing and storage infrastructure provisioned on demand to meet disaster recovery and production scalability requirements.
Comprehensive IT Disaster Recovery and Business Continuity consulting services, to ensure that capabilities and plans are properly aligned with the true business requirements, and that the plan will actually work in the event of a disaster.
Troubleshooting
Troubleshooting
Network troubleshooting means recognizing and diagnosing networking problems with the goal of keeping your network running optimally. As your network consultant, our primary concern is maintaining 
connectivity
 of all devices (a process often called 
fault management
) and continually evaluate and improve your network's 
performance
. Because serious networking problems can sometimes begin as performance problems, paying attention to performance can help you address issues before they become serious. Over 15 years of experience providing remote support has helped DLS develop professional skills and software tools to solve IT problems without the cost and delays associated with on-site service calls. Our network engineers utilizes active network fault and remote performance management solutions for today's business critical applications to pre-assess, continuously monitor and troubleshoot the deployment of data, VoIP and Video conferencing, Virtualization and IP Data Storage. DLS Network Solutions Technical Response Center offers remote support for Windows and Cisco-based environments anywhere in the United States. DLS's certified professionals have the experience to help you troubleshoot and resolve network problems quickly and affordably. The breadth of technical expertise represented by DLS's team of engineers makes it possible to escalate even the toughest problems to appropriate specialists as required.
Analysis and Documentation
Analysis and Documentation
DLS Network Solutions and Services team takes systematic approach to both analyze and document your network and systems. This vital practice provides IT managers with a baseline look at their systems from which vulnerabilities can be mitigated and upgrades can be planned. We have experience in providing:
Detailed inventories of network and server equipment including serial numbers
Logical and physical equipment configuration information
Inventory of software installed on server systems
Basic workstation configuration information
LAN and WAN diagrams
Basic server performance capture logs
Basic network utilization logs
Basic vulnerability scan
Best Practices Analysis and Recommendations
Brands of legacy equipment
SERVICES
SERVICES
Network Operations Outsourcing
Network Operations Outsourcing
Outsourced network management offers long-term high quality deployment and management of the network as well as significantly saves operational costs, while offering highly skilled resources. Using this service from DLS, customers can instantly gain expertise flexibility and better focus on core business. DLS' wide geographical presence in Metropolitan Chicago allows us to provide on-site service for our clients who's network infrastructure we manage. DLS' call center is a true 24-7 facility that offers instant technical response
Network Design and Implementation
Network Design and Implementation
Designing and implementing a modern network with wired and wireless infrastructure could be a daunting task. A networking infrastructure involves a number of hardware components including wiring, connectors, racks, network interface cards, client and server workstations, and communications devices such as repeaters, bridges, shared and switched hubs, and routers. It also includes software such as network card drivers, communications protocols, network operating systems and network application tools. Our experience in telecommunications, including widely scalable wireless, and wired networks, allows our customers to obtain an optimal network setup that grows with your business. Among other services we offer:
Local and Wide Area Network infrastructure design using wire line and wireless technologies
Capacity Planning & Optimization
Disaster Recovery & Business Continuance
DNS Infrastructure Architecture
Firewall Design & Implementation
IP Address Change, Design & Implementation
Microsoft – Windows Server -Active Directory Design and Implementation
Network Performance Assessment and Optimization
Network Design & Implementation Virtual Private Network (VPN) Design
Application Performance and Stress Analysis
FIXED WIRELESS NETWORKING
DLS Internet Leverages over 8 years of expertise in building fixed wireless broadband infrastructure involving Line-of-Sight, Near-Line-of-Sight and Non-Line-of-Sight solutions. DLS NSS team can implement variety of campus and Multi Dwelling Unit (MDU) solutions utilizing licensed and unlicensed fixed wireless broadband equipment from a variety of vendors utilizing FHSS, DSS, OFDM and/or WiMAX technologoes. We offer:
Full End-to-End campus network design and implementation
Turnkey Link Provisioning and Installation
RF consultation and link prequalification
Spectrum Analysis
Frequency Conflict mitigation
Link budget calculations
Network Troubleshooting
Network Troubleshooting
If you have slow or intermittent network access to your major server or Internet, NSS team can quickly identify the problem and provide a solution. Our engineers and technicians are available day and night around your schedule. NSS team utilizes the next generation of advanced network performance management tools that provide end-to-end visibility of your network.
Network Security Analysis
Network Security Analysis
Today's technology allows instant commuwnication with partners across the country and abroad. Our network security experts will make sure that transactions are not compromised and confidential information stays so. With this in mind, we offer a better preparedness for tomorrow's threats. We will improve your organization's IT compliance stance in order to meet regulatory requirements for PCI, HIPAA, SOX404, and SAS70 compliance
Network Performance Assessment
Network Performance Assessment
It is critical to test and assess your network prior to making infrastructure changes or rolling out new applications. Projects like integrating company networks due to M&A activity, transitioning to an MPLS network, or deploying new applications like VoIP involve operational risks for your company. Knowing in advance how changes will impact performance gives you the information you need to greatly reduce risks and ensure successful deployment. While having an amazing network, our clients are able to leverage our expertise for assessing growth potential. We offer network performance analysis and network documentation using the industry's best tools and trained personnel. NSS team can:
Test your network for distributed applications
Automatically identify which network paths will perform well with changes and which will not
Compare pre- and post-change performance
Managed Colocation Services
Managed Colocation Services
Have a need for hosted or collocated servers, but don't have human resources to manage or troubleshoot? We are able to immediately dispatch our engineers to the hosted locations throughout Metropolitan Chicago. DLS offers managed co-location services for enterprise clients who prefer to own their own equipment, but still want the same operational benefits that DLS' managed services provide.
FLEXIBILITY
Clients choose managed co-location for a variety of reasons, including the preference of capitalizing their equipment purchases, leveraging existing investments in owned equipment, or to meet application requirements not currently satisfied by products currently available under DLS' services.
CHOICE OF FACILITIES
DLS' NSS team will operate customers equipment at any of the best-of-breed facilities such as Equinix and CoreSite, so its clients can sleep at night knowing that their physical infrastructure is safe and secure with full power, network, and cooling redundancy.
KEY BENEFITS
With managed co-location, DLS' clients still receive access to the same industry-leading bench of engineering expertise, ranging from VMware certified engineers, to Certified Cisco Network Professionals, Enterprise MySQL, and MS SQL DBAs, to Senior certified Linux and Windows staff. DLS' NSS team also serves as 24×7 remote hands to support client-owned hardware.
EFFICIENCY
With managed co-location and DLS' core services, clients can leverage DLS' staff as a true extension of their IT operations, with pre-defined response procedures to allow clients to make the most efficient use of IT resources possible. Clients can focus on their core competencies, leaving the infrastructure responsibilities to DLS. Please contact a solutions specialist today at (847) 854-4799 to see if DLS; Managed Co-location is the right choice for your business.
CLIENTS
CLIENTS
For over 15 years DLS Internet Services has been a provider of cutting-edge information technology, IT networking, network security, data center operations, VoIP telephony, and fixed wireless broadband (RF) for small and medium size enterprises. Since it began operations in 1995, in the rural Northwest Chicago Suburb of Lake in the Hills, DLS has expanded and grown its services to offer the most competitive and reliable Internet access available in the Chicagoland area. DLS has grown from 2 employees to 37 and has expanded its network to incorporate over 10,000 users and businesses.Since the mid-90s DLS has been rapidly expanding its services, by adding two operational data center facilities in the Chicago Metropolitan area and establishing network presence in Milwaukee. Since then DLS has designed and built its own regional wireless broadband network, and has been providing the latest telephony solutions and features available. Today, DLS offers the most advanced features and capabilities in the industry. In 2009 DLS added Network Consulting services to its service portfolio by establishing Network Solutions and Services (NSS) group. Today NSS offers maintenance, support, as well as architectural and design services for networks with a strong focus on Cisco and Microsoft technologies. DLS's Cisco and Microsoft certified professionals provide consultation services of Cisco Systems-certified network specialists to help with challenging networking problems, plus the services of CISSP and CISM-accredited security consultants to help with advanced security design and diagnostic issues.