Overview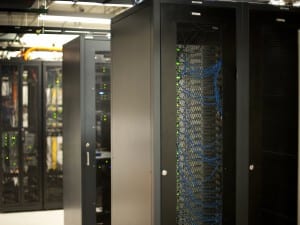 Datacenter co-location and cloud computing are essentially two sides of the same coin. Both are meant to help companies control IT infrastructure costs and improve efficiency.
Cloud-based Virtual Private Servers (VPS) and networks are designed to deliver computer infrastructure as a service, through the shared use of hardware resources for a computing cluster. In a typical cloud, operating costs are spread across multiple users, requiring each user to pay only for the portion of overall cluster resources they actually consume.
Cloud systems almost always rely on the public Internet to deliver encrypted data and applications. This provides an extremely convenient solution, but also exposes users to the typical security risks that are commonly associated with the public Internet. To combat this, many co-location providers offer private interconnects and specialized network systems to transmit data to corporate WAN and LAN systems, providing an added layer of security.
Access to multiple Internet or telecom carriers is one of the major advantages that co-location offers to it users, since Telcos take every opportunity to bill clients for connecting to their premises because it's how they make money. A service provider's datacenter, however, is precisely the kind of place they are interested in connecting to because of the high concentration of potential clients in need of their services. Switching carriers or adding redundant carrier connections can be accomplished quickly via a cross-connect within the same facility.
Co-location's cost savings comes from sharing computing facilities. This service model enables organizations to lease physical space, power, network infrastructure and Internet access in a third-party data center while exercising control over their equipment and data. Savings are realized through the organization's access to data center resources at a fraction of the cost of building and owning their own facility.
It must be noted, however, that co-location doesn't always result in lowered IT infrastructure costs, because in some cases co-location can actually be more expensive than building an internal data center. The lesser known value of co-location is comprised of the service levels, expertise and management functionality that it offers that individual businesses are unable to easily reproduce. Moreover, the cost savings in human capital may offer a ROI that actually exceeds the cost of the co-location service itself.
Features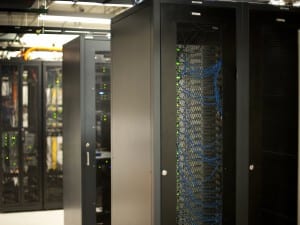 Backup power for uninterruptible service in the event of a power outage
Climate controlled environment
FM200 fire suppression system (will not harm electronics)
24×7 keycard access security system
Redundant Internet backbone
48-U private or shared cabinet options
Optional 120V or 220V AC redundant power circuits
Optional redundant Internet access feeds
Optional Remote Hands
Network infrastructure comprised of Cisco equipment
Unrestricted IPv4 allocations*
Two Locations in Chicago and Lake in the Hills for your convenience
Maximum initial allocation is 32 IPv4 IP addresses. Additional address space can be allocated as needed. Customers must show 80% usage of allocated space to receive further addresses.
Pricing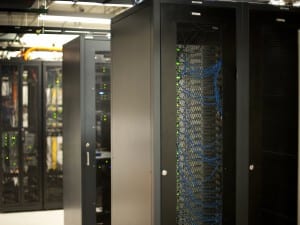 RACK UNIT (U)
$18.00
SINGLE-PHASE POWER PER AMP
$18.00
3-PHASE POWER PER AMP
$25.00
BANDWIDTH PER MBPS (NO COMMITMENT)
$CALL
BANDWIDTH PER MBPS WITH MONTHLY COMMITMENT
$CALL
Understanding 95TH percentile billing
Options
REDUNDANT UPLINK***
$100.00/mo
REMOTE HANDS****
$25.00/15 min (non-contract)
***Only available in Chicago Datacenter
****Only available in Lake in the Hills Datacenter
Custom quotes and options are also available. Please contact our sales department for details.
DLS co-location customers must agree to and abide by the terms of our acceptable usage policy.