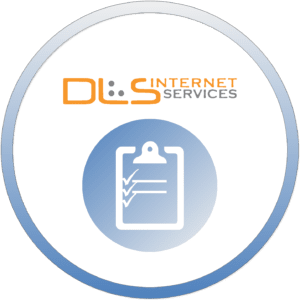 1. Payments for Standard Internet Access Accounts
In return for receiving our Service, you promise to pay us as follows:
Internet Access
You will pay in advance, at our rates in effect at the time, for all Service ordered by you or anyone who uses your Internet Access Account, with or without your permission, through all periods until the Service is canceled. All standard Internet access accounts are billed 30 days in advance of start of service period and due by first day of service period. Internet access accounts are flat-fee subscriptions and are billed in one-month intervals. Usage of your account on any day of any month requires the full month's subscription and is not prorated on a per-day basis.


Administrative Fees
In order to control the basic charges, which apply to all customers, we charge fees that arise in specific circumstances only to those customers responsible for them. Accordingly, you will pay the following fees when they are applicable:


Administrative Late Fee: If we do not receive your payment by the due date appearing on your bill, we may charge you an administrative late fee of up to 1.5% of billed amount per month or partial month until the delinquent amount is paid in full subject to applicable law. We do not extend credit to customers and this late fee is not an interest charge. This fee is reasonably related to the actual expense we incur due to late payment.
Change of username fee: If you change your username or email address, we may charge you a fee of up to $10.00
Disconnect Fee: If we deactivate your Service because of your failure to pay or for some other breach on your part, we may charge you a fee of up to $10.00.
Reconnection Fee: If we deactivated your Service because of your failure to pay or for some other breach on your part, and you later pay the outstanding amount due in full and then wish to re-activate your service, we may charge you a fee of up to $10.00.
Returned Payment Fee: If any bank or other financial institution refuses to honor any payment of yours, we may charge you a fee of up to $25.00. This fee is not an interest charge and it is
reasonably related to the actual expense we incur due to unsatisfied payment.



Billing Statements
We will send you a statement for each billing cycle (usually once every 30 days) unless you have a zero balance due on your account at the end of a billing cycle. If you elect to make automatic credit card or electronic funds payments, you will not receive monthly statements. Statements will show: (1) payments, credits, purchases, and any other charges to your account, (2) the amount you owe us, and (3) the payment due date. DLS reserves the right to require credit card or eCheck payment method for selected services.


Questions About Your Statement
If you think your statement is incorrect or if you need more information about it, contact us. We will respond to you and try to resolve any complaints you have as promptly as we can. If you write to us, please include the following information:Your Name and username;the dollar amount in question;an explanation of why you believe there is an error;Any suggestions you may have for solving the problem;If you need more information about an item, describe the item and what information you need.If you have questions, call or write us as soon as possible. Please do not include correspondence with your payment. In order for us to investigate the problem, you must contact us within 60 days of the date you receive the statement in question. Undisputed portions of the statement must be paid by the due date to avoid a late fee and possible deactivation of Service.


Payments
You must pay your statements by check or money order payable to DLS Internet in U.S. dollars. We may, in our discretion, accept credit card and electronic funds transfer payments. Due to the subjective nature of creditworthiness, we reserve the right to require payment via cashier's
check, money order, or credit card, regardless of some objective credit rating or any past practice. The outstanding balance is due in full each month. No "payment in full" notation or other restrictive endorsement written on your payments will restrict our ability to collect all amounts owing to us.


If You Don't Pay On Time
We may deactivate your Service if you do not pay your statements within 60 days of the date they were due.


Consents Regarding Credit
In order to establish and account with us, you authorize us to inquire into your creditworthiness, by checking with credit reporting agencies. If you are delinquent in any payment to us, you also authorize us to report any late payment or nonpayment or credit reporting agencies.


Collection Costs
You will pay us any costs we reasonably incur to collect amounts you owe us.


Automated Credit Card Payments
Customers may opt to have payments automatically deducted from a credit card each billing cycle. If these automated transactions are declined two (2) times consecutively by our credit card processing company, the unpaid services being invoiced will be deactivated.
2. Changes in Service Terms
Due to the evolving nature of the Internet business, its competition, and the requirements and costs of suppliers, we must reserve the right to change our services and the terms on which we offer Service from time to time, as we believe appropriate, including our fees and charges. If we make any such changes, we will send you a notice describing them and their effective date, in the manner described in Section 5(a). You always have the right to cancel your Service, in whole or in part at any time, and you may do so if you do not accept any such changed terms or changes in Service. If you elect not to cancel your Service after receiving our notice of a change, your continued receipt of Service from us will constitute acceptance of the changed terms. If you notify us that you do not accept such terms, then we may cancel your Service as provided in Section 3, as we cannot offer Service to different customers on different terms.
3. Cancellation
Term
The term of this Agreement is indefinite and Service will continue until canceled as provided herein. We will automatically renew Service that you subscribe to on a periodic basis, including monthly and annual subscriptions unless you notify us that you wish to cancel it.


Your Cancellation
You may cancel Service by notifying the DLS Internet Billing Department in writing either by email to billing@seopowerful.com/dls, fax to 847-458-6113, or by US Mail to PO Box 7426, Algonquin, IL 60102. Your cancellation is effective at the end of the month that we receive your cancellation notice. The last month of service is NOT pro-rated. You will still be responsible for payment of all outstanding balances accrued through that effective date. We will credit your final statement with any monthly amounts you may have prepaid.


Our Cancellation
We may cancel your Service at any time if you fail to pay amounts owing to us when due, subject to any grace periods, or breach of any other material provision of this Agreement or our Acceptable Use Policy. Ins such case, you will still be responsible for payment of all outstanding balances accrued through that effective date, including the disconnect fee described in Section 1. In addition, we may terminate this Agreement if you elect not to accept any changed terms described to you, as provided in Section 2.
4. Limits on Our Responsibility
Service Interruptions
Service may be interrupted from time to time for a variety of reasons. We are not responsible for any interruptions of Service that occur due to acts of God, power failure, DoS attacks, viruses, or any other cause beyond our reasonable control. Because the Internet is an inter-network of millions of smaller networks and individual computers, we are only responsible for our network and we are not responsible for any interruptions caused by any other network or computer.


Disclaimers
EXCEPT AS EXPRESSLY PROVIDED HEREIN, WE MAKE NO WARRANTY, EITHER EXPRESS OR IMPLIED, REGARDING ANY SERVICE. ALL SUCH WARRANTIES INCLUDING, WITHOUT LIMITATION, THE IMPLIED WARRANTIES OF MERCHANTABILITY AND FITNESS FOR A PARTICULAR PURPOSE, ARE DISCLAIMED.


Limitations of Liability
WE ARE NOT RESPONSIBLE FOR ANY CONSEQUENTIAL DAMAGES RELATING TO ANY SERVICE, WHETHER BASED ON NEGLIGENCE OR OTHERWISE. OUR TOTAL LIABILITY TO YOU AND ANY OTHER PERSONS RECEIVING OUR SERVICE, REGARDLESS OF THE CAUSE, WILL IN NO EVENT EXCEED THE AMOUNT PAID TO US FOR THE SERVICE IN QUESTION. THIS ALLOCATION OF RISK IS REFLECTED IN OUR PRICES. You may have greater rights than described above under your state's laws. You should consult them.
5. Miscellaneous
Notice
Notices to you will be deemed given when deposited in the United States Postal Service and addressed to you at your last known address, hand delivered to you or your place of residence, or sent electronically via your DLS Internet email address. Mailed notices may be included in our
statements to you. We may also provide notice to you by telephone, which will be deemed given when a message is left with your or someone answering the telephone at your residence. Your notices to us will be deemed given when we receive them at our Algonquin or Lake in the Hills business address or Telephone number.


Applicable Law
The interpretation and enforcement of this Agreement shall be governed by the rules and regulations of applicable federal laws and the laws of Illinois. This Agreement is subject to modification if required by such laws.


Assignment of Account
We may assign your account to a third party for collection purposes, without notice. You must continue making all required payments to us in accordance with your billing statement, unless notified otherwise.


Other
This states our entire agreement. No salesperson or other representative is authorized to change it. If any provision is declared by a competent authority to be invalid, that provision will be deleted or modified to the extent necessary, and the rest of the Agreement will remain enforceable. The terms of this Agreement that expressly or by their nature survive termination shall continue thereafter until fully performed.
6. Acceptance
Any usage of your account constitutes your acceptance to this policy.