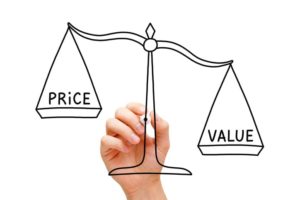 Voice communications are an essential part of any business. In the age of messaging, email, and social media we continue to rely heavily on our phones. Keeping current with the technology is important but companies don't typically upgrade essential pieces of their communications infrastructure on a whim. Most business phone equipment upgrade decisions are driven by one or more of the following reasons:
Company needs to relocate and the cost of transferring existing technology approaches the cost of upgrading to new technology
Existing phone system either no longer meets the needs of changing business or demands a costly upgrade and a value proposition is seen in the features and options that newer technology can offer
Modern voice technology offers direct cost savings over present one
Selecting a VoIP service for your business can be a daunting task, as the market is saturated with a wide array of competing hosted and on-premise based communications platforms. The goal of this article is to help you recognize value and calculate the total cost of ownership (TCO) of a Unified Communications VoIP system or service.
Modern VoIP and Unified Communications
As of 2014, most business voice services have developed some level of integration with chat, messaging, email, video conferencing and business applications. The fundamental goal of the Unified Communications approach is to increase business efficiency in the communications arena, by unifying of a variety of tools on a single platform. The technology provides users with the ability to reach anyone, anywhere, anytime by any means available, accelerating communications and offering the potential for gains in productivity, which depends on how well the technology is implemented.
The Value of Technology
Nearly all Unified Communications platforms today rely on Voice over IP technology. VoIP offers significant benefits in the areas of adaptability and cost savings, as compared to Traditional PBX systems, as it leverages the Internet for connectivity. VoIP makes it possible to deploy hosted Unified Communications solutions as a service available to customers over the Internet, eliminating the need for physical PBX hardware.
Most traditional phone systems include some or all of the conventional telephony components. Modern voice communications platforms in use by business today offer a combined set of conventional and unified communications components. Identifying these components can help you better understand the value of modern voice communication technology over traditional PBX systems.
The conventional components are:
Access to Public Switched Telephone Network

PBX Features: (Call Routing, Auto-Attendant, ACD)

Voicemail

Presence

IP Telephony

Audio Conferencing

Call Recording
The Unified Communications components are:
Converged Voicemail, Email and Text Messaging

Web and Video Conferencing

Geographic Mobility through soft clients

Communications Enabled Business Applications
Vendor
Choosing the right vendor is an import part of the VoIP service selection process. Other than cost and feature considerations, companies should be equally interested in doing business with a vendor that can not only meet their needs, but who can also deploy their services within a reasonable time frame.
Many VoIP vendors today also rely on voice services that are developed by third parties. This can be problematic, as these vendors offer very little in terms of feature customization or integration with a client's existing business applications. On the flip side, companies like ours are proud to carry on the tradition of in-house product development, providing customers with the maximum number of options in the VoIP services arena. In addition, as today's voice communication products are anything but simple, it's important to investigate the level of technical support that is offered by any VoIP vendor that you are considering doing business with.
Cost Considerations
Comparing voice communications solutions is tedious but not necessarily difficult. The costs are typically based on:
Hardware: Phone Handsets and Networking Equipment

Software and Maintenance: PBX vendors typically charge an annual fee of approximately 15-17% for software upgrades. Hosted VoIP service providers continually upgrade their services and bring new features at no cost to you though you may be required to pay a recurring license fee to use some of them.

Licensing: Governs which PBX features are enabled on your phone system, such as the number of concurrent phone calls, the number of extensions, the number of auto attendants and the availability of other features. This is a key area where different vendors compete for value.

Bandwidth and Trunking: Almost all modern phone systems use Voice over IP protocol. Having a properly provisioned Internet connection ensures VoIP call quality. Note: Some older hybrid voice systems use dedicated voice trunks to access a voice provider's telephone network.
Labor: Configuring network equipment, handsets, soft phones, routing trees, agents, emergency profiles, and other items are labor intensive processes. Administrative and user training sessions also take time.

Calling Cost: Most hosted VoIP service providers offer at least one plan that includes unlimited nationwide calling. Alternatively, you can opt for a metered plan which allows you to pay only for the calls that you make. International calling is typically always billed per minute.

Support Cost: Complex systems require specialized support. Many VoIP service providers offer paid technical support or at least one tier of premium 24-hour technical support. Premium support options typically provide advanced hardware replacements, on-site service, and upgraded service levels.

Taxes: Telecommunications is one of the most highly taxed industries in the U.S. With few remaining exceptions and limited exemptions, Voice over the Internet (VoIP) users may face various taxes in the future.
Hosted vs. Premise-Based
Calculating the total cost of ownership for your phone system ultimately depends on whether your business chooses hosted versus on-premise based technology, as the former is likely to be a part of business operating expenses, while the later represents a capital expenditure.
ROI for on-premise based phone systems comes when the reduced cost of calling and access to voice networks catches up with the capital investment. With hosted voice solutions, recurring costs are compared to the summarized costs of the previous phone service, equipment, licensing, maintenance, and support.
With a hosted system, the bulk of the support costs are outsourced and there is no equipment to maintain. Hosted voice services are offered under managed and unmanaged service models. With managed voice services, all of the administration and user support are provided by the vendor. In contrast, unmanaged voice services are partially supported by your company's IT staff. It should also be noted that the majority of hosted solution costs will fall in to the operating expense category.
Adding it all up
Not all service provider bundles are designed to be simple and easy to understand. In many cases the costs are bundled to make it difficult to compare services.
It is important to understand the revenue impact of phone communications, reduction of telecom costs and operating costs, infrastructure savings, savings from improved staff productivity and equipment, and the anticipated impact of the new unified communications features on business revenue.
Carefully considering the tangible and non-tangible benefits that are available, in addition to the required capital and operating expenses, is the proper approach for justifying a change in your existing business voice communications solution.
What DLS offers
We tried to make this article educational and unbiased. Likewise, if you were only looking for advice on how to intelligently choose a voice solution and properly gauge its value or ROI – you can stop here. However, we sincerely hope that you will keep reading on to discover what DLS Hosted PBX brings to the table and why our services are worth a serious look.
Back in 2004 while laying the foundation for the design of the DLS Hosted PBX platform, we were guided by the following principles:
Offer the most commonly used traditional voice PBX features available.
Support a broad range of non-proprietary open-standard SIP handsets in order to offer customers an honest and competitive choice, and a clear migration path to/from DLS Hosted PBX
Provide a phone solution that's designed to minimize maintenance and support overhead for our clients.
Include future upgrades to our service platform, at zero cost to our users.
Provide a Hosted PBX service that can easily support businesses with between 12 and 750 users.
Provide pricing plans that are simple and easy to understand.
Provide a highly competitive pricing model that offers the best value, when compared to the competition in our target market.
Include the following infrastructure support services:

helpdesk
advanced handset replacement
local and wide area network support, solutions and services
Provide an open channel for customer communication that allows us to innovate, taking our cues from their requests for desired enhancements, while keeping them informed about our development progress every step of the way.
The DLS product team still holds the above principles in the highest regard, after over a decade of continuous successful in-house product development. If you value these principles like we do, it's time to take a closer look at what DLS Hosted PBX has to offer for your business.