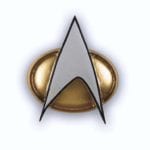 Every year our development team establishes new goals aimed to improve our VoIP Service. For the DLS Hosted PBX this means a resolution to add a significant new feature. In 2012 we are looking to bring you a set of features which will allow you to control your phone system functions using your voice. We want you to be able to control calls, change your away or presence status, send and receive messages, page one (or more) people, set up instant 3-way conferences, and even inquire about the weather, the time, or the date.

To activate this feature we intent to build an interactive Wizard which can be brought to live by pressing a "WiZard" button – which would turn on advanced voice recognition software integrated into our Hosted PBX platform. This button will work on any Hosted PBX handset which supports programmable keys.
This interactive Wizard will open a broad range of vocal interaction with the DLS Hosted PBX service.
It will become possible for you to start with simple phrases like "call Dave Parker", "call extension one four one", "call 8-4-7-8-5-4-4-7-9-9", "Intercom John Fredrick", or "Intercom Extension one three zero".
You will be able to control your connectivity mid-call with such commands as "transfer to Jean Kowalski", "transfer to extension 2-9-1", "transfer to Adam Dukelski's voicemail" and "park call". The system will park your call and announce the call's "parking garage slot". Don't worry about accidentally forgetting this number. The command "List all parked calls" with retrieve a list of current parked calls and relay them to you. If a call is parked in slot twelve, you will be able to ask "retrieve call one two".
It will also be possible to interact with your Hosted PBX call groups, page groups, and voicemail blast groups. Simply ask "What groups are available?", "what groups can I call?", or using the command "list all available voicemail blast groups". Depending on the setup of groups in your system, you will use one of the following commands: "page network operations", "page all", "call group sales", "leave a message for group accounting" or, "call group sales".
The "Wizard" will know a thing or two about voicemail. Just say "check messages" and you can use your voice to log in and check your messages. Playing, moving, deleting, rewinding and fast forwarding messages will all be possible with simple commands. You can also interact with your voicemail by having Wizard Button record temporary and primary greetings, as well as your name. Or use your Wizard to leave a message for a contact with the command "leave a message for John Doe."
Our goal is to make it easy for you to manage your calls and numbers. We want the "Wizard" to instantly forward your calls to your mobile or home number when you are away by using simple easy voice commands. This forwarding should include any external phone number or extension. This, for example, can be accomplished with the "forward my calls to extension nine-seven-one" command or "forward my calls to 8-2-6-1-6-3-4". To disable forwarding, you will say "disable call forwarding". Don't want to be disturbed? "Enable do not disturb" and your phone won't ring, "disable do not disturb" When you are ready to take more calls. What could be easier?
Sounds cool ? We are beginning our work on the "Wizard" in coming months. Now we just need to keep our resolve to ensure that it can be delivered to you by the end of this year or early in 2013.