(Featured in the National Association of Legal Professionals publication, "The Docket Magazine.")
Internet reviews and rating sites have empowered consumers with the final say in how successful a professional can expect to be, regardless of their actual professional acumen. This is why managing your online presence is so vital to a firm's ability to attract and retain clients.
Accessibility to information means an increased risk that one bad experience could mean the end of a partnership. It becomes even more difficult to attract new clients if your existing ones have posted less than flattering reviews about your firm.
"It takes a lifetime to build a good reputation, but you can lose it in a minute." ― Will Rogers.
A recent study of professional service reviews on sites such as Yelp, Angie's List and others found that the majority of negative reviews, 78 percent, were attributed to service-level personnel and not the credentialed professional. Survey respondents also admitted that they are more likely, 82 percent, to check online reviews even if they receive a service referral from a family member or trusted friend.
The key to maintaining a positive online presence is in the details: services tailored to their needs. Clients crave an added level of attention and have come to expect personalization. Managing this aspect of your practice is essential in preventing bad reviews in the first place.
Case Study
One private practice found out the hard way that a massive failure in service had been damaging their client relationships, contributing to bad online reviews and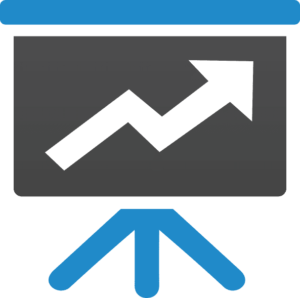 hindering their revenue growth. This practice was small, but boasted three office locations to serve a growing area. To keep overhead costs down, their staff had labored under an antiquated phone system, worrying the cost of an upgrade would prove too steep. When their system finally failed again, they had no choice but to purchase an upgraded Unified Communications PBX system. They turned to DLS Internet Services for help.
The replacement costs were less than expected, but they suddenly discovered their old system had been missing hundreds of calls per month because it just wasn't capable of handling the volume of calls into and out of the system. This highlighted a serious staffing shortage when the added 300 calls per month were now free to flow into the office. What was more alarming was the calculation of projected revenue lost from potential new clients who went elsewhere for service simply because the old phone system kept them from being responsive.
A revised call routing tree with auto attendant alleviated some of the staffing issues and an overflow system routed overflow calls to other branch office locations. These process improvements helped them manage the volume, fill scheduling vacancies and increase revenue through billable time. Additionally, clients no longer receive a fast busy signal, but instead, are treated to a personalized greeting thanks to a caller ID feature integrated with their account. This firm is now engaged in a win-back program hoping to rekindle lost relationships with clients who had left them in the past due to service frustrations.
Personalization and Accessibility
Personalization matters, sometimes even more than your online presence. Consider that your firm would still be reviewed through various online sites whether your firm had a website or not.
Therefore, manage your presence through these practical methods now to protect your online reputation:
Ask your clients for their feedback often and in person. This allows you to head-off any potential complaints and rectify the situation immediately.
Create an intuitive web site that is easy to navigate and secure, where clients can retrieve information to frequently asked questions or billing information.
Make sure your phone system directs calls quickly, and appropriately; and that messages are responded to promptly.
Review with staff how essential their interaction is with clients and ask about process issues that may have prevented them from offering the best service possible.
Regularly review how long clients are made to wait on hold and in their reception area. Your phone system likely has multiple reporting tools to help identify problems with lengthy call hold times, dropped calls and other service concerns.
Ask satisfied and enthusiastic clients to post their reviews online. New positive reviews heavily outweigh negative feedback on most all review sites. Your clients will also appreciate that you care about their opinions enough to ask.
Provide a simple feedback form on your website that references satisfaction and quality of service measures so people looking for a new specialist can see how your clients rate you.
Claim your online business listing and manage poor reviews by responding to them in a neutral, empathetic tone to demonstrate to others that your firm is listening and takes feedback seriously.
Email links to external rating services if your reviews are positive, so that new clients can see impartial feedback about your firm's performance.
Doing your job well is pretty much expected. Ultimately it's up to you to make it is easy as possible for people to review you positively, and in turn, make those results available to as wide an audience as possible. Improve the areas within your direct control to achieve higher client satisfaction ratings, attract new clients and realize a key component of a larger comprehensive marketing strategy.
Finally, consider your customer's experience with your firm. Right from the start, every touch point should be evaluated with a critical eye. Every communication point matters and should be a direct reflection of a polished, professional demeanor. Terse sounding email communication can be as detrimental as sending the wrong information entirely.
Then consider something as simple as your phone recordings can be a source of frustration if messaging isn't clear or presented in a polished way. Professionally delivered messages that direct callers to the right area the first time are critical. There are many services that provide trained voice actor services that are very affordable, even for small practices, and they make the entire process easy. Many also offer a full library of royalty-free music to choose from which makes finding the right music that fits your firm's style almost effortless.
Every moment your customers connect with you is an opportunity to make a great impression and it all starts with an honest assessment of your firm's strengths and opportunities for improvement. It is crucial that these evaluations take place often so that small oversights are not allowed to blossom into bigger problems and damage your reputation. Attention to these details elevates your status and helps influence your clients to feel more appreciated and they, in turn, will reward you for it.