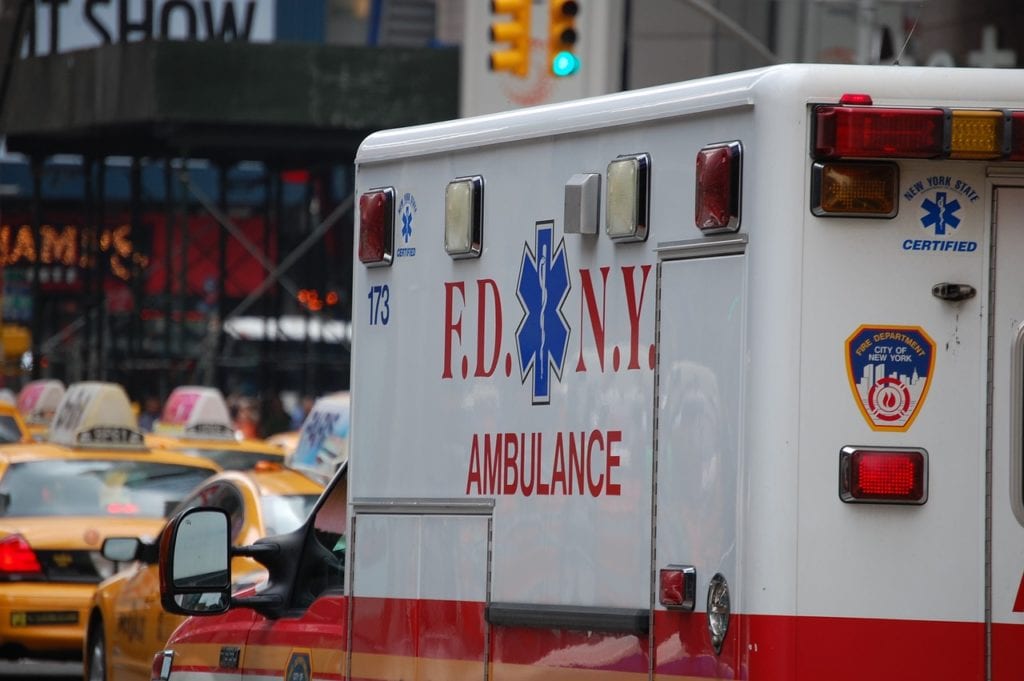 The deadline rollout for compliance with Kari's Law and BAUM's Act has arrived. Companies and organizations of all industries sizes are now on the hook for massive fines associated with non-compliance with these measures. Follow this guide to learn more about staying compliant with Kari's Law and Baum's Act.
Understanding Kari's Law and RAY BAUM's Act
The U.S. Federal Communications Commission (FCC) implemented Kari's Law and the RAY BAUM's Act. Both laws were created, enacted, and enforced by lawmakers to ensure that the general public has enhanced access to 9-1-1 emergency services. Organizations must meet these compliance requirements or face hefty penalties for violations.
What is Kari's Law?
Kari's Law protects the rights of people and guarantees that they can dial a 9-1-1 center from a multi-line telephone system (MLTS). The law was named after Kari Hunt when it went into effect in February 2020. Ms. Hunt was killed in her motel room by an estranged husband in 2013.
Her daughter attempted four calls to 9-1-1, but they never connected to a call center. The motel's telephone system required a person to dial "9" before making outbound telephone calls.
As such, MLTS providers and vendors must configure their telephone systems to:
Allow callers to dial 9-1-1 directly with or without "dialing out."
Send notifications to employees that a 9-1-1 call was placed, a callback number, and where the caller is located.
Legislators are prioritizing notification compliance. The rules do not explicitly state the notification method, which means that businesses can use an MLTS that offers an effective and efficient solution. Types of notifications include applications, push notifications, text, email, monitor alerts, and more.
If FCC finds your organization out of compliance with Kari's Law, the penalties are harsh. You could receive a steep fine of up to $10,000 and up to $500 per day for remaining non-compliant.
What is BAUM'S Act?
BAUM's Act, also known as RAY BAUM's Act, is a law that was named in honor of Ray Baum. It legally underscores the importance of providing exact location data when individuals call 9-1-1. Location data is a priority for first responders and improves the chance for better emergency responses.
Also, RAY BAUM's Act is an abbreviation that signifies the following acronym:
Repack
Airwaves
Yielding
Better
Access for
Users of
Modern
Services
The Act addresses several key areas and communications initiatives. However, it primarily focuses on Section 506. This section aims to improve "dispatchable location," information provided to emergency responders at the time of the 9-1-1 telephone call.
Obviously, a dispatchable location should contain a street address. However, this information may not be enough. It should also offer a building number, floor, room, and other details that allow first responders to pinpoint a caller's location.
The RAY BAUM's Act went into effect over two years. On January 6, 2020, businesses must be compliant with non-fixed MLTS call. They must also achieve fixed MLTS call compliance on January 6, 2021.
How to Comply with Kari's Law and Baum's Act
There is a tremendous amount of legislation and pressure and responsibility for businesses to comply with Kari's Law and Baum's Act. The penalties of a violation per day and instance are too massive to ignore.
When working on compliance measures with Kari's Law and Baum's Act, ensure that you take the following four steps:
Step 1. Audit your current MLTS
The initial place to start is by determining whether or not your current MLTS routes 9-1-1 emergency calls to call centers. These calls should be able to route without requiring the caller to dial a prefix, like "8" or "9." If callers must dial a prefix, then your MLTS is not compliant.
In addition to proper call routing, you will also need to establish that the call notification and dispatch location are correct. It should convey this information under current legislation measures. Ensure that you audit and test your current system on several telephone endpoints annually.
Step 2: Implement Compliant Devices or Applications
No doubt, compliance is the most significant factor under Kari's Law and the RAY BAUM's Act. At a minimum, all MLTS equipment or services that are sold, imported, or manufactured in the United States must meet these standards by February 2020. Again, if you do not meet these standards, then your company can face expensive fines and public ridicule.
It is also worth stating that you can purchase a new MLTS if your existing one is not compliant or cannot be configured for compliance. Compliance falls on your shoulders, which means that you should prioritize addressing these issues.
Step 3: Properly Configure E9-1-1 Technology
Current laws also change the regulations around Enhanced 9-1-1 (E9-1-1) technology. It requires that the MLTS system must relay specific call information. However, it is critical to understand that you may need to reconfigure your system to comply with the current rules.
How to Become Compliant with the DLS Hosted PBX
When using DLS Hosted or Virtual PBX MLTS services, becoming compliant is easy. PBX administrators can follow our instructional video or contact our technical support at 847-854-4799 option 1.