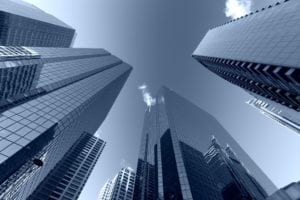 Modern VoIP systems are powerful communications tools. They help streamline workflows, improve client satisfaction and curb costs. In order to capitalize on the initial VoIP investment and get the most value possible, you must know your voip systems capabilities and understand how to use its tools properly. Most professionals focus keenly on their field with little or no thought about communications tools they use every day. Key features are often overlooked and sometimes making the time commitment for training isn't seen as important as it should be.
For legal professionals in a highly saturated and competitive field, even a small improvement can have a lasting positive effect, helping elevate your firm's reputation. Your core value-added benefits are:
Demonstrated legal knowledge to positively affect outcomes
Reputation and integrity
Ability to devote special attention to clients
KNOW YOUR PHONE SYSTEM
Your office phone can be a powerhouse of technological resources at your disposal if used to its fullest potential. For example, voice communications that your law firm engages in may be a good use of a Call Recording feature. This often included feature allows your law firm to document the verbal consent of any person who's agreed to participate in a recorded call. This provides easy proof of legal compliance with specific local laws and statutes.
Billing records can also be cross-referenced with call recording data to ensure proof of accuracy and help put clients at ease with the added steps you have taken to demonstrate fair billing practices. In the event of a billing dispute with a client, you have not only the call record, but the recorded conversation as evidence of fair billing practices.
Additionally, hosted VoIP systems can be accessed by staff securely from virtually any location, making information gathering for your cases highly efficient. eFax subscriptions and voice mail audio files delivered to email are also likely included with your VoIP service, helping make timely delivery of information to your personal mobile device a breeze with the added security you need.
Another sound investment is a high quality digital transcription service to further streamline information management for your organization. This provides a powerful combination of services tailored to the specialized needs of legal professional. DLS has partnered with Transcription Hub to offer an NDA-qualified service with a high accuracy rate seamlessly integrates with our secure and reliable VoIP phone system. This can make the process of transcribing critical documentation faster, easier and more cost effective than ever before.
Finally, using specialized extension mirroring features that ring calls though multiple sources simultaneously help clients reach you wherever you are. Some systems also allow for special treatment of designated phone numbers, allowing you to prioritize calls in any way that best suites your needs. These simple features ensure your clients feel better connected to you without having to manage multiple call tree options and longer wait times just to reach you.
To curb costs while making your workflow more efficient, look no further than your office phone. Don't put off scheduling a training refresher course with your provider to help you get all the benefits you've been missing.