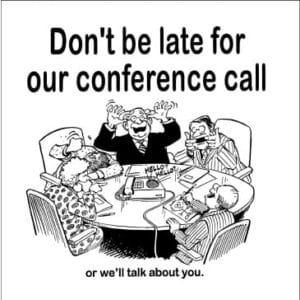 If after careful research and deliberation your business has made the decision to upgrade to a hosted VoIP service, you are probably anxious to choose a Hosted PBX service provider and start reaping the many benefits of a hosted phone system. The first question on your mind is probably "What features does the business need?" VoIP Features such as voicemail, call waiting, and E911 are standard across providers of hosted VoIP. The advanced feature sets, however, can vary quite a bit in both: availability and implementation. When you select a service provider, you ultimately choose a set of features. In your search for a VoIP service provider, consider the following advanced features that go beyond the basics and provide your business increased flexibility and efficiency.
Follow Me
Your business is moving and you need your phone service to move with it. The Follow-Me feature is similar to the call forwarding feature of traditional phone service. The difference is that you can set up the service to ring all of your calling devices simultaneously when you receive incoming calls. With this feature you don't have to worry about missed calls, regardless of where you are at the time. You can also make this feature a part of your disaster recovery plan. If your business experiences a power outage you can redirect all your calls to a cell phone or landline.
Hunt Groups
As someone in business, you understand the possible consequence of your client calls constantly being sent to voicemail when you're on the phone with another client—they find a business that has time to answer their calls. The Hunt Groups feature is designed to prevent this from happening. With this feature you set up a group of numbers for the system to route the call to when you're busy. The service then rings the phone of these individuals, in the order you specify. A caller is sent to voicemail only when all employees in the hunt group are busy. Of course, it's prudent to include individuals in your hunt group that are able to handle your calls appropriately.
Virtual Conference
Meetings are part of any business. Whether they are internal to the business or with external clients, meetings provide a way for people to exchange information. The virtual conference (also known as VoIP conference) feature makes group communication a snap. This feature allows your business to hold meetings within or outside of the office. This is a great feature for businesses with employees who travel. With the virtual conference feature, employees that are working remotely never have to miss an important meeting. For added security, participants in the conference call must usually provide a password before joining the conference. There is also an administrator role that controls the conference. Other features of virtual conference include the ability to accommodate large conferences (some allow as many as 100 meeting participants), phone mute, quick setup (no reservation necessary to start), and an announcement of participants.
Deciding to upgrade to a hosted VoIP service is a smart decision that offers your business numerous benefits, if you choose the right provider with the right features.