Major changes are occurring in the U.S. healthcare industry, thanks to the Affordable Care Act (ACA). As part of the law, adoption of electronic medical records was intended to facilitate improvements in the care of patients, yet many providers are lagging behind or rushing to the wrong judgement.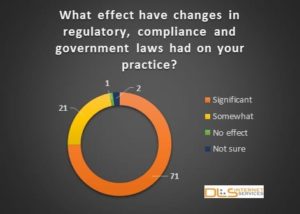 Enablement of the electronic records represents a major change for an industry that has been heavily dependent on paper based medical records for decades. The shift in data capture aims to increase efficiency in the delivery of health care services in several ways while reducing medical billing errors and instances of insurance fraud.
The deadline for switching to EHR/EMR was January 2015, however, many healthcare providers are lagging behind in their effort to conform to the ACA mandate and are now in danger of being financially penalized for failing to do so.
Why is the transition to EHR/EMR so slow?
Providers have historically been restrained with administrative investments in IT infrastructure and personnel. This produced a status quo of making due with limited technology resources. A reliance on outdated, disparate and fragmented computer systems further hampers their ability to easily store, access, and use patient data in the most productive ways.
Fortunately, services-based technology is taking the place of heavy investments once ubiquitous with administrative IT operations in most all clinical settings. These costs are knowable and can be budgeted for far less than managing in-house equipment and skilled professionals would cost. Further, regulatory compliance has become a part of the technology providers' core competencies, become a partner to help manage this crucial aspect of clinical operations.
Cloud computing: A logical choice for compliance
Cloud computing is the solution that healthcare organizations desperately need as it effectively resolves the fiscal restraint issue and:
Provides the necessary infrastructure without maintenance costs
Provides a platform and software that fully supports and optimize EHR/EMR
Realizes savings of up to 50% less than traditional on premise data management solutions
Includes scalability to grow with the enterprise needs
Private, hosted Cloud data storage also offers scalable capacity that grows with the data storage needs of each organization. An easy to manage storage solution like Synology's EDM system also plays well across various platforms and easily manages multiple data types like video, audio, transcription and files with full, secured back-up options in real time.
Cloud computing has become the indomitable choice for healthcare organizations undergoing a digital transformation. Many of our clients are taking a proactive approach, making their move to their own private Cloud storage and relying on a trusted partner to help them realize regulatory compliance with cost management. Adopting our customizable hosted Network Attached Storage (NAS) solution into their IT infrastructure has been the smart choice that allowed them to get back to the business of improved health outcomes for their patients.