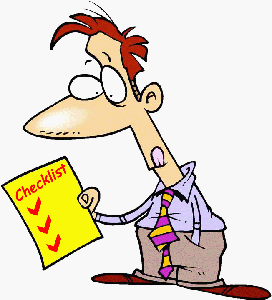 Signing up for a new VoIP Hosted PBX service is a big deal, and a decision you don't want to make lightly. While it's tempting to simply go with the cheapest VoIP service you can find, the best way to learn whether a hosted PBX provider is really worth hiring is to ask for references. Once you compile a list of references, you need to grill the hell out of the poor souls you call up looking for information.
When you track down some current or existing clients to interrogate, consider asking the following questions when you channel your inner Dirty Harry.
Do they provide reliable service?
Reliability is key. In fact, reliability is so important when it comes to VoIP services I'm going to repeat that statement just one more time, and I'm even going to throw some italics on it to really drive the point home… Reliability is KEY.
Now, reliability doesn't hold the top spot for every service you hire. For example, if you're hiring a painter to create a masterpiece of a mural for your corporate offices it doesn't really make a huge difference whether they complete the work in 3 months like they quoted you, or if the job ends up taking 4 months to wrap up. Hell, if you want the absolute best work you might be better off hiring a slightly unreliable artistic personality. When it comes to creativity, a little crazy can be a big boon.
Unfortunately "a little crazy" doesn't play so well when it comes to keeping your phone lines operational 24/7. It's better to hire service that's good-enough-and-always-on than to pin your company's communication backbone on brilliant-but-flaky.
Tell me about a time things went wrong.
During every long-term working relationship something will eventually go wrong, and that includes the relationship between a hosted PBX service provider and their clients. Don't foolishly search for an absolutely perfect hosted PBX provider. You'll never find one. Instead, look for a provider who has proven their ability to clean up their messes in a thorough and timely manner.
When plumbing your references for examples of missteps your prospective provider made, make sure you ask them not only how they solved the problem (responsiveness, competence), but also how they approached the whole ordeal (attitude). It isn't worth working with a hosted PBX provider who can deliver VoIP services but who will make the process as unpleasant as possible.
Do you like working with them and why?
Is this question intangible? Yes. Subjective? Absolutely. Important? Beyond all doubt.
Do they represent a good value?
The urge to simply choose the cheapest hosted PBX provider you can find will feel strong, but that doesn't make it a good idea. The cheapest VoIP service providers often achieve their bargain-basement-prices by cutting corners and delivering substandard service. Conversely, the most expensive hosted PBX service providers on the market often fail to justify their inflated price tags and offer services you can find for considerably less.
Price-performance is an important consideration. Rather than looking at a hosted VoIP service provider's price, do your best to measure the value they offer their clients. The sweet spot between cost and performance often sits lower than you think; it just takes a little investigation to tease out. Ask your references if they feel they're really getting their money's worth, or whether they'd prefer to pay a little extra for a little more, or a little less for fewer pointless bells and whistles and marketing spins.
Does service lack any of the core features?
There are plenty of hosted PBX companies out there who price their services respectfully, who are wonderful to work with, and yet who still aren't worth hiring simply because they don't have the capability to deliver a suite of telephony products and services that meet your core needs. Avoid them.