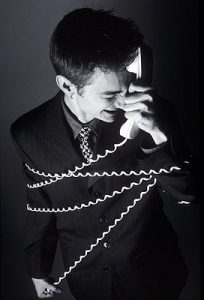 Hosted PBX services provide small to medium-sized businesses with a way to implement a Unified Communications system complete with all of the necessary features and capabilities for effective business communications.   If your goal is to improve efficiency and reduce cost, you need to carefully assess your business needs and plan to ensure that you are not going to be implementing another system few years from now.
Depending upon the hosted PBX service provider you choose, system features and capabilities in addition to bundles and pricing will vary.  If you are just beginning to research hosted PBX as an option for business telephony, this article will help you understand common practices of bundled hosted PBX pricing, the general restrictive nature of any type of service bundling, and how it can limit business choices.
PBX Bundle Scenarios
Considering the transition to PBX means you must have a handle on where your business is now plus, you must decide the future for your business.  Depending upon the PBX provider you work with, PBX can either represent a scalable solution to this dilemma or it can place limitations on what you can do with your business in the future.
Extension Bundles
Line bundles typically offer a fixed (or a minimum) number of telephone extensions. This approach is targeted at protecting PBX service provider's revenue by making the customer commit to a certain number of phone lines. Additional lines could be added for a fixed price. Hosted PBX pricing models vary from requiring a contract on each extension to not having a contract at all. Line bundles work well to protect service provider revenues but they can become a real problem if you need to downsize your business. The problem can be compound by a restrictive long term contract.
Equipment Bundles
Equipment bundles typically represent a term equipment lease bundled with the hosted PBX contract. Typically it is accompanied by an extension bundle. Equipment bundles are common with managed hosted PBX services where all provisioning, administration and support is managed by the VoIP service provider. Equipment bundling is not the most cost effective option for end user because they (users) end up paying more for the phones over the term of an operating lease than the unit actually costs without ever owning it. On the other hand, they get worry-free service and ability to update their handsets every so often. Operating lease can also offer significant tax advantages over capital investment into handsets. Another issue with the operating leases has to do with the ability to perform smooth transition from one service provider to another. Most modern SIP handsets allow connections to more than one service provider thus making it possible to transition from one service provider to another very easily. Most modern phones can also be upgraded as they are software-driven.
Equipment bundles may also include networking equipment such as switches and routers capable of delivering QoS. The ugly part of tying networking equipment with the telephony gear is that you are going to need to completely reinstall it if you ever decide to change provider.
Minute Bundles
Not all hosted PBX service providers offer unlimited calling or direct usage-based pricing. Although not as common, some older pricing plans offer pools of outbound minutes that are tied to different pricing tiers (i.e. 1000 minutes @ 3c/min). Inbound minutes are normally free. Minute bundles often accompany extension bundles so the entire plan looks approximately like this: X extensions with XXX minutes. Any additional minutes are typically billed at premium. Of all the bundles this is the most restrictive. Either the client pays for minutes he does not use or ends up paying premium for overages.
Feature Bundles
Feature bundles include sets of hosted PBX features. They typically put limits on the number of auto-attendants, concurrent conference calls.
Mixed Bundles
In most cases, Hosted PBX pricing bundle will offer a combination of extensions, equipment, minutes and features. Such bundles typically appeal to smaller businesses. Any business with 20 or more extensions is not likely to be interested in bundling their services because they need the flexibility to choose equipment, service provider and pricing plan as their business needs dictate.
Bundling is Restrictive
If you work with a hosted PBX service provider that offers you a wide selection of bundles such as ten phones with a selection of features and bundles that can range up to fifty phones or more with a low monthly fee, this may look attractive and cost effective when you first review the selection.  However, if you are locked into the bundle and want to change or expand in the future it may require upgrading to the next PBX bundle which may or may not adequately serve your business needs.
Let's say for instance that you are small business and you choose a ten phone bundle that offers one business phone number, two extensions with voicemail, 3500 domestic and international calling minutes, and multiple simultaneous calls, unlimited inbound calls with additional minute packages, this plan may serve you well for a while.  But what if your business needs change unexpectedly?
You may not have enough communication needs to justify purchasing the ten phone bundle just yet or for reasons outside of your control no longer need ten extensions and the PBX provider you are working with may not provide you with any options that are reasonable in your view.  In this regard you are limited as to what you can do with your business telephony system and your budget.
The Importance of Flexibility and Scalability
A-la-carte pricing option is more likely to work better for your business allowing you to add features and capabilities as you need them. You stand a better chance of implementing a unified communications solution that is appropriate for your business now and as it expands in the future.  This means the opportunity to place more features on some phones than others and change services around as your business needs change.
In my experience, pricing bundles are almost never a good option and it's best to look for a simplified a-la-carte pricing plans when choosing a hosted PBX service.