DLS' FaxStream saves the zen office space and your budget.
Are you still paying hundreds of dollars for a dedicated fax line? Not to mention the hassle and expense of paper and toner.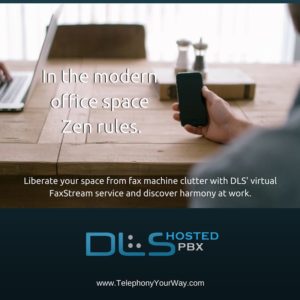 For as little as 10 cents per page, you no longer need to clutter your life.
Even heavy users can see significant discounts with a flat rate of just $25/month. There is no equipment to buy and you don't even need a dedicated fax line.
Keep the zen office and lose the fax machine. Switch to virtual FaxStream service with DLS! Email sales@dls.net or start a Chat with us to find out more.