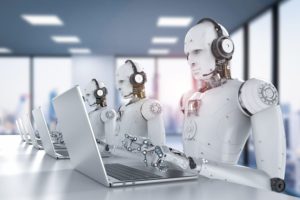 The more robust and effective your phone system is the more it will streamline business operations. This will cut down on wasted time and resources. Look for features like these to streamline and improve your business and your bottom line.
Call Recording
Call recording allows people to record and store inbound or outbound calls. It's important to stay on top of any data privacy requirements. As long as you are compliant, call recording can help you get your work done.
With call recording, you can:
go back and listen to calls.
add notes to the call or to the customer.
develop training or other employee policies based on what is actually happening during calls.
understand the length and frequency of calls for your own metrics and performance indicators, and
have a lot of data at your fingertips, safely and securely stored, with no additional work.
Find Me/Follow Me
Gone are the days of not getting phone calls. No more frustrating your clients with your unavailability the moment you step away from your desk. Automated call forwarding, or find me/follow me phone system features, cuts out that problem.
An automated, intelligent call-forwarding system makes sure that your calls ring through to a mobile phone if you've been away from your desk for a while. You can set it to ring your numbers simultaneously. Or you can choose your own order, such as directing calls to your desk, then your mobile phone, then a coworker, then your voicemail.
You will have the opportunity to take any phone call, wherever you are. Like this, there is not waiting or frustration when you are on the move.
Predictive Dialing
Predictive dialing will call a list of predetermined numbers and deliver a message, or connect those who answer to a staff member. It's extremely efficient compared to manually dialing each number. And it makes sure that people are not lost in the shuffle.
Automated Attendant
An automated attendant is fairly standard for phone systems these days. With this setup, clients will be able to connect to their desired staff member or department and always have their call answered, even if it ultimately results in leaving a voicemail. When your office is busy or closed, an automated attendant ensures that requests and communications still come through.
Conferencing
Conference calling has improved over the years. Be sure to select a conference calling option that allows for the number of connections you need. A group call is pointless if you can't include everyone that should be on the line. It's also wise to test and approve audio quality. It's critical to be able to hear everyone clearly during a conference call.
A business phone system is one of the most valuable tools you can have. It's used by staff and clients alike. Look out for these phone system features when considering a new or updated business phone system.