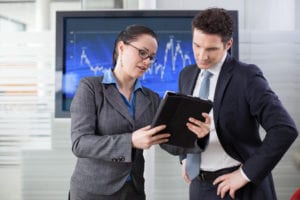 Why businesses should consider the switch to a VoIP phone system now
Coronavirus outbreaks are forcing many companies to make difficult choices. How do they continue to operate their business, provide the same level of service to our customers while utilizing remote workers? You need to remain in a position to provide your employees their pay, and healthcare benefits. With the latest guidelines from the CDC, WHO, and governments many business owners are facing a situation where they are no longer able to provide a safe working environment for employees in their offices, requiring a shift to remote workers.
It has become extremely easy to allow your employees to work from remote locations. Modern PBX services rely on VoIP (Voice over Internet Protocol). The beauty of VoIP services is that it allows you to communicate anywhere over the Internet. Maintaining the same phone number, extensions and features. VoIP providers are well geared to assist their clients in setting up remote extensions, using both physical phones, and what the industry terms "Soft-Phones" which are software installed on a computer or a mobile smartphone, in order to allow the user to make and receive calls as if they were in the office. This service cannot be more important to today's businesses as it allows us to continue to run our businesses as close to normal as possible with a remote workforce.
VoIP services also provide many other benefits available to help deal with the challenges of other emergencies, and general day to day business. These services are generally usually packaged with virtual conferencing, messaging platforms, email and video conferencing solutions. We call this service "Unified Communications". Most cloud VoIP services also come with Service Level Agreements (SLAs) guaranteeing a level of uptime that is consistently in excess of 99.999%.
Conclusion
If you are a business owner who is still sitting on sidelines trying to weigh potential cost vs benefit – this pandemic will probably serve as a wake-up call. Move forward with the switch to a cloud-based VoIP phone system. The ability for your employees access their calls, SMS, faxes, voicemails and emails remotely is a necessary tool in today's market. Chances are, you will also be saving money with every call while enabling remote workers to perform better.