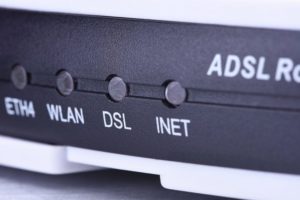 Making the switch to Voice Over Internet Protocol is a wise move for business owners. The choice is not only cost-effective, with relatively cheaper call rates than the conventional media, but it also has the added advantages of mobility and higher scalability, which are the frosting on the cake. However, you still have to make a choice between DSL and cable Internet. Both DSL and cable modems are good choices, although cable connection is more dependable and DSL is more reasonably priced. For your immediate needs, get in touch with us.
If you are considering the implementation of VoIP to reduce telephony costs for your very small business, there are a variety of ways to install a VoIP telephony solution.  The different types of installation require infrastructure and environments which are designed to support the specific type of business telephony you want to use.
Two of the different types of VoIP installation include cable and DSL or Digital Subscriber Line. Cable installation requires high-speed cable broadband and a cable modem with VoIP to establish connectivity.  DSL VoIP requires a slightly different type of connectivity and infrastructure.
To help you understand the difference between the two types let's start with the difference between a cable connection and a DSL connection.