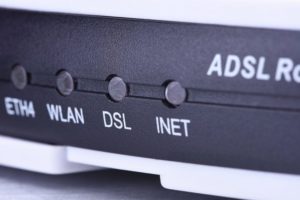 If you are considering the implementation of VoIP to reduce telephony costs for your very small business, there are a variety of ways to install a VoIP telephony solution.  The different types of installation require infrastructure and environments which are designed to support the specific type of business telephony you want to use.
Two of the different types of VoIP installation include cable and DSL or Digital Subscriber Line. Cable installation requires high-speed cable broadband and a cable modem with VoIP to establish connectivity.  DSL VoIP requires a slightly different type of connectivity and infrastructure.
To help you understand the difference between the two types let's start with the difference between a cable connection and a DSL connection.