Points of View
I'd bet you love Beta testing new calling features for your favorite hosted pbx service provider.
No?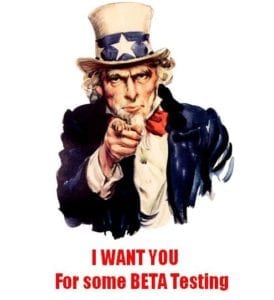 What am I thinking! Of course – who in their right mind would Beta test a phone service? After all, telephones are the veins of your business, a vital part of its organism. And how would you report a problem if your phone service goes down?
So when your VoIP service provider asked if you would be interested in becoming an important part of their field beta testing program for a brand new set of features in a new release of a product that can still be littered with bugs you firmly said "No, thanks".
You are not eager to jump on an opportunity to provide that important input, make user interface more friendly, participate in development and even sneak in a feature request that your business will benefit from the most!?. Your business is too good to be running some untested Beta software?
Well, maybe another customer is willing… No? Anyone? Someone?