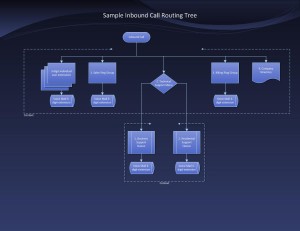 There are a lot of terms we use in the telephony world that most people don't fully understand, even if they throw them about with abandon. This is not because those people are dumb or ignorant. Rather, it's simply because the telephony world is filled with jargon and "alphabet soup" terminology that can make really simple systems seem much more complex than they actually are.
PBX vendors and hosted PBX service providers love to invent their own telephony language. But the truth is – the basic concepts of call switching are common regardless of whether your PBX phone system is hosted or resides on your premises and whether it uses analog, digital or latest VoIP technology. Clarifying these terms and removing the ambiguity surrounding their use is often all it takes to help owners and users understand the basics of phone systems operation.
With that in mind, let's take a minute to clearly define some of the most commonly used terms in the world of telephony technology.