Welcome Association Members!
DLS Internet Services is a premiere partner for hosted PBX/VoIP, Network Consulting and collocation services with safe, reliable data backup critical to your efficient business operations.
Tech Wisdom for Clinical Professionals and Practice Manager
[columns]
[column width="one-third"]
Cloud Storage Changes Everything for EMR
[/column]
[column width="one-third"]
Embrace Freedom through Virtualization
Case Study: Companion Animal's Growing Pains
[/column]
[column width="one-third"]
Critical Nature of Your Online Reputation
Clinicians and the Personalized Economy
[/column]
[/columns]
[button color="#052d85" url="https://dls.net//category/articles/"]More articles[/button]
About US
We help increase client satisfaction and reduce costs through:
Dynamic unified communications
Secure information that is close at hand, no matter where you are
Private hosted Cloud that you control
Disaster recovery and back-up with EMR consulting
Flat rate $25/mo unlimited eFaxing and more.
Association members receive additional discounts of 10% or more off our value-added services. Call us today to talk about your options.
[tabs]
[tab title="Create Efficiency"]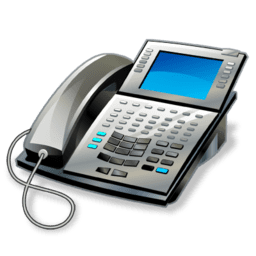 The high-tech features of our hosted PBX/VoIP phone service ensures delivery of every call and message even during the busiest hours. Plus, we offer our award-winning, live tech support at no additional cost.
Reach anyone, anywhere with advanced unified communications with integrated chat, text, email, video conferencing and phone systems.
Add lines, connect multiple sites and gain access features that help with regulatory requirements – standard.
Expertly managed software upgrades come standard with the best tech support available by live, U.S.-based qualified technicians.
Enhanced VoiceMail (with Email and Voice alerts)
Advanced Call Routing with Multiple Routing Trees and Auto Attendants
Click-To-Dial Web Page and Outlook Integration
Time based routing (Multiple Day and Night Schedules)
Company Directory / Dial-by-Name
Customizable MP3 or streaming music on hold
[button color="#2E2EFE" target="_blank" url="https://dls.net//Features/"]View our full Feature List[/button]
[/tab]
[tab title="Save Money"]
Save time and increase profit without the maintenance fees of added hardware. Save even more with included Receptionist Interface Software, detailed system reporting and convenience pricing plan options, plus low monthly flat rates for:
Unlimited fax with fax to email/email-to-fax
Unlimited Conferencing bridge with voice/video
Unlimited call recording,
Plus, on demand transcription service
Read more> Hosted PBX/ VoIP
[/tab]
[tab title="Regulatory Compliance Simplified"]
Electronic record management brings a host of requirements and associated costs. We make it easy to manage with a solution tailored to your needs now and optimum scalability for the future. Our hosted NAS is surprisingly affordable and backed by our 24/7 live, U.S.-based tech support.
Enterprise-wide file sharing with version control and recovery capability
Reliable, secure off-site datacenter with rapid recovery
Data encryption with advanced security features
Authentication security measures
Multimedia server supports video and multiple image formats
Virtualization capable, supporting mobile devices and remote access
Read more> Hosted NAS
[button color="#2E2EFE" target="_blank" url="https://dls.net//wp-content/uploads/2015/07/NAS2015_001_SellSheet.pdf"]Download our brochure[/button]
[/tab]
[/tabs]
[call_to_action color="#FF0000″ button_text="Contact us now!" button_url="https://domain.com"]
We'll work with you to create a custom quote suited to your needs.
[/call_to_action]