DLS Cloud Backup service leverages Synology's Cloud Station technology by monitoring folder trees and types of files of your choice for changes and instantly backs up each new or changed file identified in these directories.
Regardless of your end user device be it PC, Mac or Linux workstation – you can easily access backed up files on your IOS or Android mobile device and you can count on your data being safe. Cloud Station retains prior versions of file history, allowing you to restore a file back to a point in time or recover deleted files. Alternatively you can disable the function and keep only the most current copy to save space.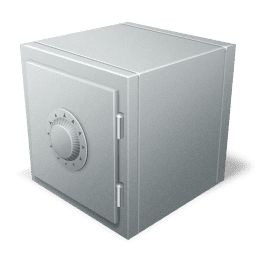 Unlimited Disk Space
32 Versions of changes
Instant Off-Site backup
Access from anywhere
Easy setup and silent operation
Real time backup
SSL based encryption
Support computers, smartphones and tablets
[tabs]
[tab title="Security"]
Sending unencrypted data over public network is not an acceptable business practice. This is why we use SSL encryption to transfer and storage of your files on our systems.When more than one user work on the same files, detailed logging lets them keep track of who changed which file from which device.
[/tab]
[tab title="Seeding"]
The concept of unlimited disk space is likely to result in large sets of user data. This can significantly increase the time and cost of initial backup and restore. Whenever you back up large amount of data, you can save time and money by "seeding" your first set of backed up files. Local backup will save a considerable amount of time over a network backup performed via Internet. Upon completion of the initial backup set, transport or ship it to DLS which will make it available online for subsequent backups. Similarly, you can reseed a large data archive be having DLS ship it on a media to your location.
[/tab]
[tab title="Pricing"]
DLS Cloud Backup

Individual
Server
Storage
Unlimited
Unlimited
Version History
Yes
Yes
Monthly Transfer
1TB
10 TB
Additional Transfer
$15 / TB
$15 / TB
Price
$15 / month
$100 / month
Seeding
$60 / TB
$60 / TB
[/tab]
[/tabs]